Being Headteacher at Woodston Primary School...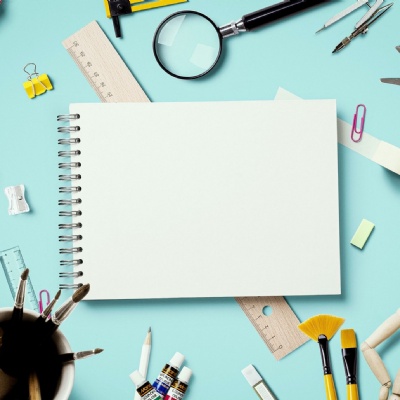 By Jacki Mitchell, Headteacher, Woodston Primary School
I joined Woodston in January 2002 after two terms as an Acting Head at a Junior School in the city where I'd been Deputy Head for six years.
Woodston was a very small school then, with four classes and 110 pupils. I didn't even know where it was, tucked down a drive behind a Community Centre. You could quite easily miss it!
I was advised by my-then Headteacher to go for a couple of years, make a difference in something substantial and then move on. I was there when the intake was as low as seven pupils in Reception because we were the 'lower-favoured' school to Brewster Avenue & Old Fletton.
I established a nursery on-site and took out full-page colour ads in the Evening Telegraph to try to increase numbers. I feared that as we were on a large site, we'd be razed to the ground and the land seized for housing – I imagined I'd be out of a job.
However, building houses had commenced on the old brick pits, and we were the catchment school for 'Hempstead' which saw our first building expansion. Several years later, we expanded again as we were the only school to have space for increased numbers; followed by a further expansion four years later – taking our capacity to 630 – a far cry from a one-form entry, then reduced to a PAN of 20.
Those expansions gave me the opportunity to grow as a leader. When Stuart, Simon and I started discussing forming our own multi-academy trust, I knew that this was going to be good for us and for the children attending our schools. We have different catchments and communities, but there is a commonality in our overarching principles.
The benefits are tremendous. The ability to have Joint Practice Development teams; focussed teams involving the SENCos across the schools; Phonics leads coming together to discuss practice; joint Leadership Group meetings; Assessment Leads across the Trust; Early Years leads across the Trust – and so it continues!
We have commenced a Schools Partnership Programme on Peer Review, inviting 6 other schools to join with the Trust – this is a three-year development opportunity where we will all benefit from the support of fellow professionals.
The opportunities that we can offer across the Trust, and the expertise that we can draw on, especially at short notice, are of huge benefit moving forwards, as is the premise of 'learning from each other'.
I'm so glad I stayed at Woodston!
Jacki Mitchell
Headteacher
Woodston Primary School
Photo by Artboard Studio on Unsplash