Chairs' and Vice-Chairs' Round Table 16.03.23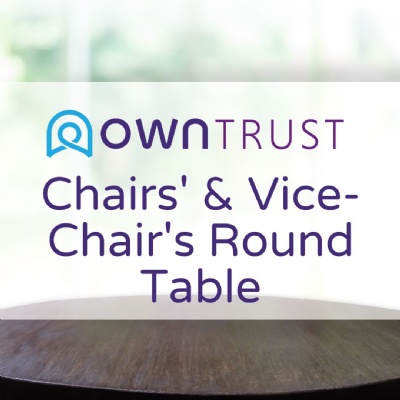 By Mary Foreman, Chair of Trustees, OWN Trust
On 16th March 2023, the Round Table for Local Governor Chairs and Vice Chairs meeting took place with Trust representatives and local governor representatives.

The Chair and Vice Chair of Trustees are keen to make sure they have very strong links with local governing bodies, therefore they willingly give up time to have meaningful meetings with members of local governing bodies.
Since Ofsted inspections are likely for all Trust schools In the coming months, the Chair of the Trust, Mary Foreman, felt it essential to give governors up-to-date and relevant information about inspection processes and their role in this.
Paul Shanks, CEO of Eastern Multi Academy Trust presented his Trust's experiences of 11 inspections in 12 months and how Trustees and governors were involved in this.
Paul stressed that the lead inspector may well have their own agenda for their inspection, but this could also be coloured by findings from the other schools in the Trust, creating lines of enquiry to follow.
For local governance, the curriculum would be the key. It would not be about content, but about what governors know about the impact.

Governors need to be confident and prepared. They need to know what the inspection priorities from the previous inspection were and what the school has done since then to improve in those areas. The well-being and workload of staff is also a key concern for governors to be knowledgeable about.
Work for school improvement across each school is also very important.