Chief Executive or Trust Leader?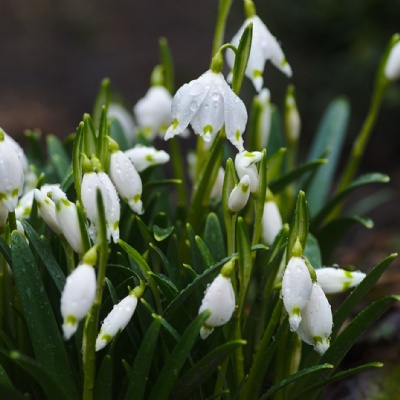 Stuart Mansell, Chief Executive Officer of the OWN Trust, writes...
Welcome to the first in an ongoing series of blog posts that we are developing at OWN Trust. In the coming half-termly publications you can expect to see a variety of approaches from a variety of Trust members but, as this is the first, it is up to me as Chief Executive Officer to set the ball rolling.
Chief Executive Officer (or CEO) is not the greatest of titles to be associated with our primary objective; educating and supporting children. It's not a title I personally like either. It sounds too business-like and removed from the work we do with our schools and our children. It would be much better to be known as OWN 'Trust Leader'; responsible for leading the Trust to achieve its objectives, and reinforcing the message that I/we have been entrusted with: the wellbeing and education of our future generations.
In essence, my role has been to secure the best outcomes for our children, but often in an indirect way. Initially, my capacity was limited, trying to achieve this in a little more than one day each week. Setting up systems within the Trust that not only meet our legal obligations but also support efficiency in getting to know our schools and how best to support them, takes time. Since mid-April 2021, this has been eased by the transition of my role to 4 days per week.
Too often the public face that is presented of a CEO is one of being business-focused, cost saving, obsessed with numbers and not children, putting money before people, etc. I can see how this appears to be the case on the outside, but it's certainly not the case from within.
Of course, there are elements of running a business, but if that means we are operating in a way that generates funding and capacity to do more for our children then surely it's for the right reasons. If we can provide effective estates' management from within, for example, rather than being forced to outsource to expensive suppliers, then surely that's a cost-saving that's in the interests of our school communities.
People, especially children, are always at the forefront of our minds when making decisions at Trust level. Equally, the staff are crucial. In 2015, Richard Branson (and I think he could be seen as successful with Virgin!) tweeted 'If you look after your staff well, they will look after your customers. Simple.' If our 'customers' are children and families, then why wouldn't the same principles apply in OWN Trust?
In recent weeks, you will have seen news items about our Leadership meetings and other Trust-wide approaches that are now being implemented. It is through these that we hope to see the real impact of being in the OWN Trust on all of our children. Then we can start sharing with you all the evidence of what makes being part of OWN so beneficial.
I hope this has given some insight into the workings behind the scenes.
Thank you for reading our first e-newsletter.
Stuart Mansell
Chief Executive Officer
OWN Trust
Photo by Jeena Paradies on Unsplash