Farewell to Simon Eardley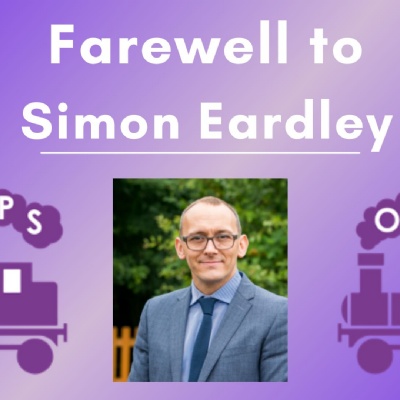 By Stuart Mansell, CEO, OWN Trust
At the end of this term, OWN Trust will sadly be saying goodbye to Simon Eardley, headteacher of Orton Wistow Primary School. Mr Eardley has been extremely successful in leading the school since January 2006, and was instrumental in establishing OWN Trust as a founder member. He has taken the school through its expansion, overseeing a substantial building development, to the 2-form entry school that it is now. During his time as headteacher, he has been visited by Ofsted on several occasions, for both full inspections and curriculum visits, all recognising the quality of leadership that he has provided. He has since progressed to be a Lead Ofsted Inspector himself!
Throughout the seventeen years he has worked at Orton Wistow, Mr Eardley has given his full commitment to the school, enriching the children's learning and developing outstanding relationships with parents and the local community. He always throws himself wholeheartedly into the activities that take place; especially when it involves dressing up! Whether it's full Elton John regalia in lockdown or Gangsta Granny for World Book day, Mr Eardley doesn't hold back.
Although his departure is sad for OWN Trust and for Orton Wistow, we do recognise that Mr. Eardley's move is the right one for him at this time in his career. Not yet ready for retirement, he will be using his skills as a leader and an Ofsted Inspector to take on the role of Director of Primary Education at a Multi-academy Trust near to where he lives. This will involve working with headteachers to maintain oversight of standards and improvement in the 4 schools within the Trust. We have no doubt that he will give this new role the same level of commitment that he has given to OWN Trust, and I am sure the Trust and Orton Wistow staff, parents and children will join us in wishing him every success.