Office Managers' Meeting 08.11.22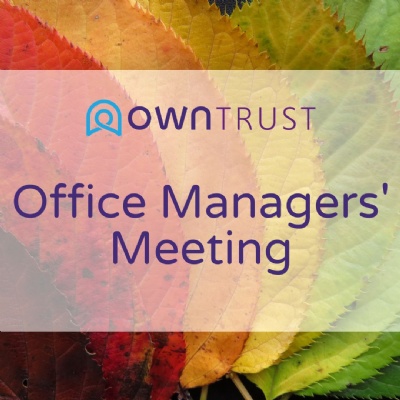 By Sadie Wiles, CFO, OWN Trust
On 8th November 2022, Samantha Bottomley (Office Manager at NVPS), Aga Celary(Finance at WPS), Sharon Davey (Office Manager at WPS), Andrea Hatfield (Personnel at WPS), Sophie Lewis (Finance Officer at OWN Trust), Lynsey Mason (HR Officer at OWN Trust), Kate McLaughlin (Office Manager at OWPS) and Sadie Wiles (CFO at OWN Trust) attended the Office Managers' Meeting at Woodston Primary School.

This was an opportunity to hold the regular update for Office Managers within HR and finance areas to ensure we are compliant with ESFA regulations.

Lynsey gave an update on HR issues that will have an impact on the Trust including procedural updates which will help to streamline processes in school offices and for the Trust as a whole. Sadie and Sophie gave an update on financial areas including the feedback of our recent internal and external audits which were both positive with a few minor points raised. We are still awaiting the official feedback of the audit next week.

As a group, we find the discussions and networking opportunities at the regular meetings a really positive experience for all involved. It builds relationships within the Trust and shares the knowledge that we have.