Office Managers' Meeting 10.01.23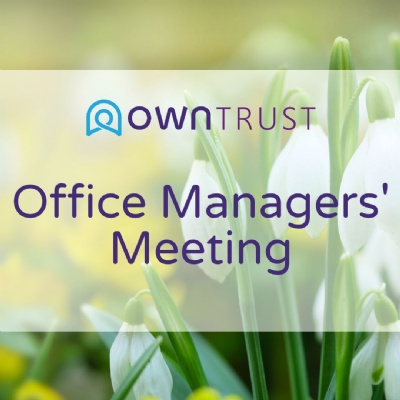 By Sadie Wiles, CFO, OWN Trust
The Office Managers' Meeting took place at Woodston on the 10th of January 2023. Those attending included Samantha Bottomley (Nene Valley Primary School), Aga Celary (Woodston Primary School), Sharon Davey (Woodston Primary School), Andrea Hatfield (Woodston Primary School), Sophie Lewis (OWN Trust Central Office), Lynsey Mason (OWN Trust Central Office), Kate McLaughlin (Orton Wistow Primary School) and Sadie Wiles (Own Trust Central Office).

This regular meeting offers a chance to update Office Managers on any news affecting the office functions within the Trust, and provides an opportunity to ask questions and network.

An agenda was followed which was set to update on areas that are current or will be coming up in the near future, for example feeding back on our recent audit and discussions about budget setting.

The OWN Trust fed back to the officer managers about new systems and practice updates to alleviate some burden on the offices, and the Trust reporting requirements. It was a good opportunity to bring all the school offices together to share lessons learned and have a chance to network and ask questions.