Office Managers' Meeting 21.02.23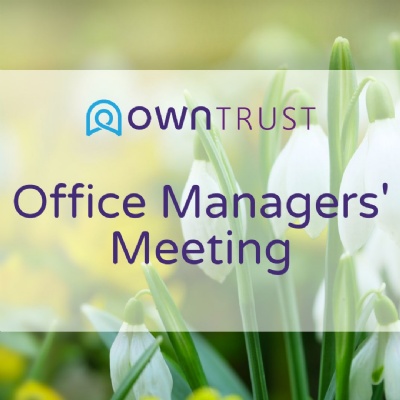 By Sadie Wiles, CFO, OWN Trust
On Tuesday the 21st of February, the Office Managers' meeting took place in the Woodston Primary School Boardroom. It was attended by the following people: Samantha Bottomley (Nene Valley), Aga Celary (Woodston), Sharon Davey (Woodston), Andrea Hatfield (Woodston), Sophie Lewis (OWN Trust), Lynsey Mason (OWN Trust), Kate McLaughlin (Orton Wistow), and Sadie Wiles (OWN Trust).

The meeting was an opportunity to update on practice and processes and a chance to ask any questions regarding the office function within the schools and Trust.

We discussed how we are reinventing processes to make them easier and greener for the schools. Paperless forms are being introduced for staffing, for example staff self-certification and leave of absence forms.

The Trust is adopting the new DfE chart of accounts in September, so there was discussion about how this will happen. There was also an opportunity for the office managers to network at the end of the session.

It is always beneficial to come together as a team, have a cup of tea and talk about issues that people are facing in the schools. Within the office function, there are many years of experience to draw on, and it is really useful to have the opportunity to do this as a Trust and nurture the links between the individual schools so that we all feel part of one big team.