OWN Trust Board Meeting 28.03.2023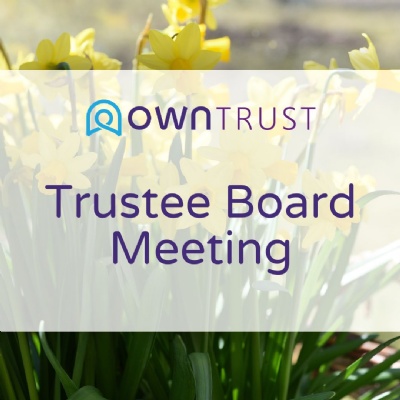 By Mary Foreman, Chair of OWN Trust
OWN Trust board meetings are held at Woodston Primary School and on a cold night at the end of March, the Trustees, CEO, and Governance Lead met for our most recent meeting. Trustees tend to have very busy professional lives, so it is with gratitude we welcome their involvement and commitment to the trust.

We were delighted to welcome our newest trustee, Sally Williams, to her first board meeting having previously attended our AGM. Sally is an experienced and highly qualified education professional who offers a wealth of experience to our board.

The bulk of our business is contained within the CEO's report – which does not come solely from Stuart Mansell, but also has major contributions from other members of the trust team.

A key feature of our debates and discussions was how we can recruit more members to our local governing bodies. Sadly, the lack of public-spirited citizens offering their services to schools is a national problem, but we aim to be creative in our approach by providing staff with the opportunity to aid us in the recruitment process with rewards for any governors they attract to our schools. We were delighted to be informed that several new governors have been appointed to trust schools as well as confirming the re-appointment of 6 governors.

OWN is a small trust of three schools. One of our priorities is to grow. Through our school-to-school support model, we are already closely engaging with several local schools, providing a wide-ranging offer of support and challenge. Trustees discussed how this work can be translated into these schools seeing the benefit of becoming members of an innovative trust where individuality and high moral purpose alongside high-quality school improvement support provides better outcomes for children. OWN Trust has many areas of strength and expertise that other schools are already benefitting from such as finance, IT, and Special Educational Needs.

A focus for trustee discussions was around SEND provision in our schools. The most recent round of my visits to our schools was on Special Needs, where I met with the Senco from each school and was presented with case studies of a number of children. Trustees expressed concern about the increasing level of additional needs we are seeing within our schools and how this is impacting the provision we make for these children. My first-hand experience from these visits allowed me to confirm there is a high degree of specialist support as well as adapted provision for children with lots of excellent practice being shared across the trust.

Trustees provided challenge to the CEO over academic standards in our schools and how forecasts for the end of Key Stage 2 for the current year 6 children were on track. This proved to be a very interesting discussion where trustees were able to ask questions about the attainment gaps between different groups of children.

OWN trustees continue to be diligent, careful and well-informed through our board meetings.