OWN Trust Board Meeting 8th March 2022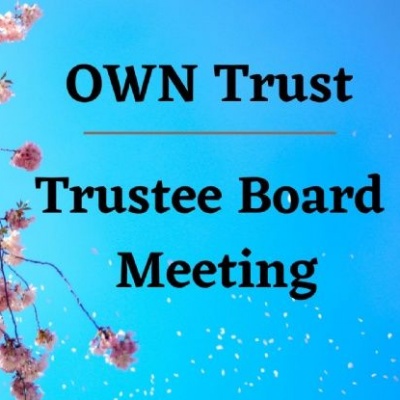 By Mary Foreman, Chair of Trustees, OWN Trust
The move towards normality following the removal of many Covid-19 restrictions saw the Trust board meet in person and able to welcome a recently appointed trustee, Laura Holland, to her first face-to-face meeting rather than being on Zoom, and a newly appointed trustee, Steve Parrott, to his first meeting of the trustees. We were delighted to meet together at Orton Wistow Primary School and see first-hand the wonderful learning environment that is in place for children there.
Apart from covering our usual agenda items, as well as confirming the appointment of Steve Parrott to the Trust board, we were delighted to welcome Catherine Barratt to the meeting.
OWN Trust is currently undergoing a review of governance by Catherine Barratt through the National Leaders of Governance programme – funded by the Department for Education (DfE) and delivered by the National Governance Association (NGA).
The review will look at the 6 features of effective governance:
Strategic leadership
Accountability
People
Structures
Compliance
Evaluation
The review will allow the board of trustees to provide reassurance to stakeholders and others that it takes its responsibilities seriously and is endeavouring to carrying them out effectively.
We expect the outcome of the review to enable trustees and governors to use their skills and knowledge to function well as part of our team and make an active contribution to effective governance. This includes holding leaders to account for improving outcomes for all pupils and to continuously improve.
A great deal of the meeting was devoted to risk management discussions. We also looked at budget priorities for the Trust.
Trustees are looking forwards to the Trust Development day and Annual General Meeting on Saturday 26th March.