OWN Trust Community Working Party 27.04.22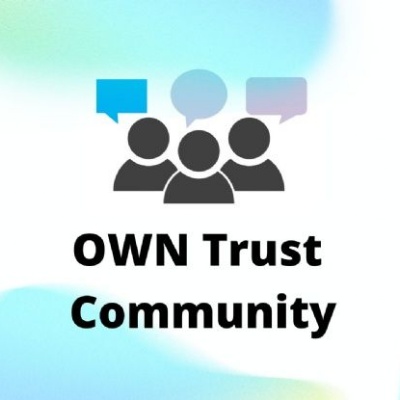 By Fiona Schneider, Digital Lead, OWN Trust
On Wednesday 27th April 2022, the first meeting of the OWN Trust Community Working Party took place at Woodston Primary School. Representatives from each of the Trust schools - Carly Pearson (NVPS), Kelly Bradshaw-Fenton (WPS) and Hayley Fidgett (OWPS) - together with Stuart Mansell (OWN Trust CEO) and Fiona Schneider attended the meeting.
The meeting began with an overview of why the working party was set up and how we hoped to strengthen the sense of community at the OWN Trust. It was agreed that being three schools on different sites, together with two years of Covid restrictions and the fact that OWN is a relatively new Trust (founded in 2019) means that we needed a strategy to develop the sense of community for all members.
We looked at the Four Elements needed to create a Sense of Community (as outlined in McMillan and Chavis's Psychological Sense of Community, 1986) and will refer to these as we move forward​:
Membership – Boundaries, structure, sense of security and belonging, symbols​
Influence – bidirectional, individual members can influence the group and vice versus, and exchange views​
Integration and fulfilment of needs – an interdependence based on shared values and goals​
Shared emotional connection – a shared history, sense of purpose, goals, experience, stories written, moments of celebration.​
We also discussed one of the challenges from the OWN Trust 5-Year Plan and adapted it to create an end goal. The end goal that we agreed upon is:
To establish and develop the OWN culture so that it is known, understood, and exemplified to the relevant extent by everyone within its community, including parents, children, school staff, OWN Trust central office staff, local governors, trustees, and members.
We looked at how to make this a SMART goal and aim to achieve it by 2027. We also agreed that success will be measured by the degree to which the OWN culture is evident around the schools (in activities and visible signs), and the extent to which everyone within its community can articulate what means to be a member of the community.
The working party aims to meet at least every term but will meet at other times by zoom and in person if necessary.
We agreed that our first milestone is to research the extent to which all members are aware of belonging to the OWN Trust Community, starting with the staff. A short questionnaire to gauge feedback will be created and distributed across the three schools, and the findings discussed by the Community Working Party at another meeting in June.
It was great to meet face-to-face and enjoy a fabulous lunch provided by Woodston Primary School. The meeting was positive and productive and established a secure footing for improving the sense of community in long-lasting and meaningful ways over the next five years.