OWN Trust Marketing and Communications Group Meeting 30.11.22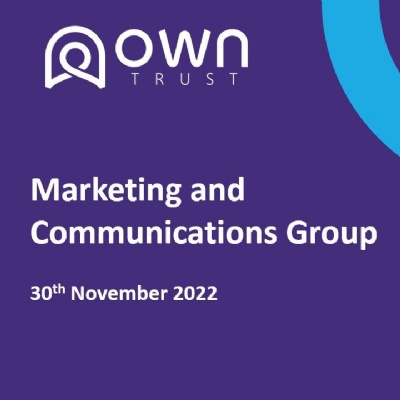 By Fiona Schneider, Marketing and Communications Lead, OWN Trust
On Wednesday 30th November, Fiona Schneider (OWN Trust Marketing and Communications Lead and OWPS Digital Lead), Nick File (NVPS Deputy Headteacher), and Trevor Goakes (WPS Deputy Headteacher) met for the inaugural meeting of the OWN Trust Marketing and Communications Group.
Fiona gave an overview of why the Marketing and Communications Group has been set up and what it hopes to achieve. The group agreed on an end goal which is:
To develop a shared and agreed understanding of expectations regarding website management and content (including compliance) and other public-facing platforms that raise awareness (including social media, newsletter, publicity, and communications).
The group aims to achieve this goal by November 2024, and success will be measured by the completion of an agreed set of guidelines for expectations and non-negotiables for the existing and prospective schools.
The intention is that the guidelines will be monitored through audits of the websites, regular meetings to share good practice, discuss developments and action plan improvements, and feedback from relevant stakeholders (e.g., parents) to ensure marketing and communications meet their needs.
The main focus of this first meeting was the schools' websites. The group looked at the following areas:
What is the purpose of the website for each school?
Who looks after the website?
How often do they work on it and for how long?
What are the possible constraints on maintaining the school website?
We then discussed the main features of an effective school website: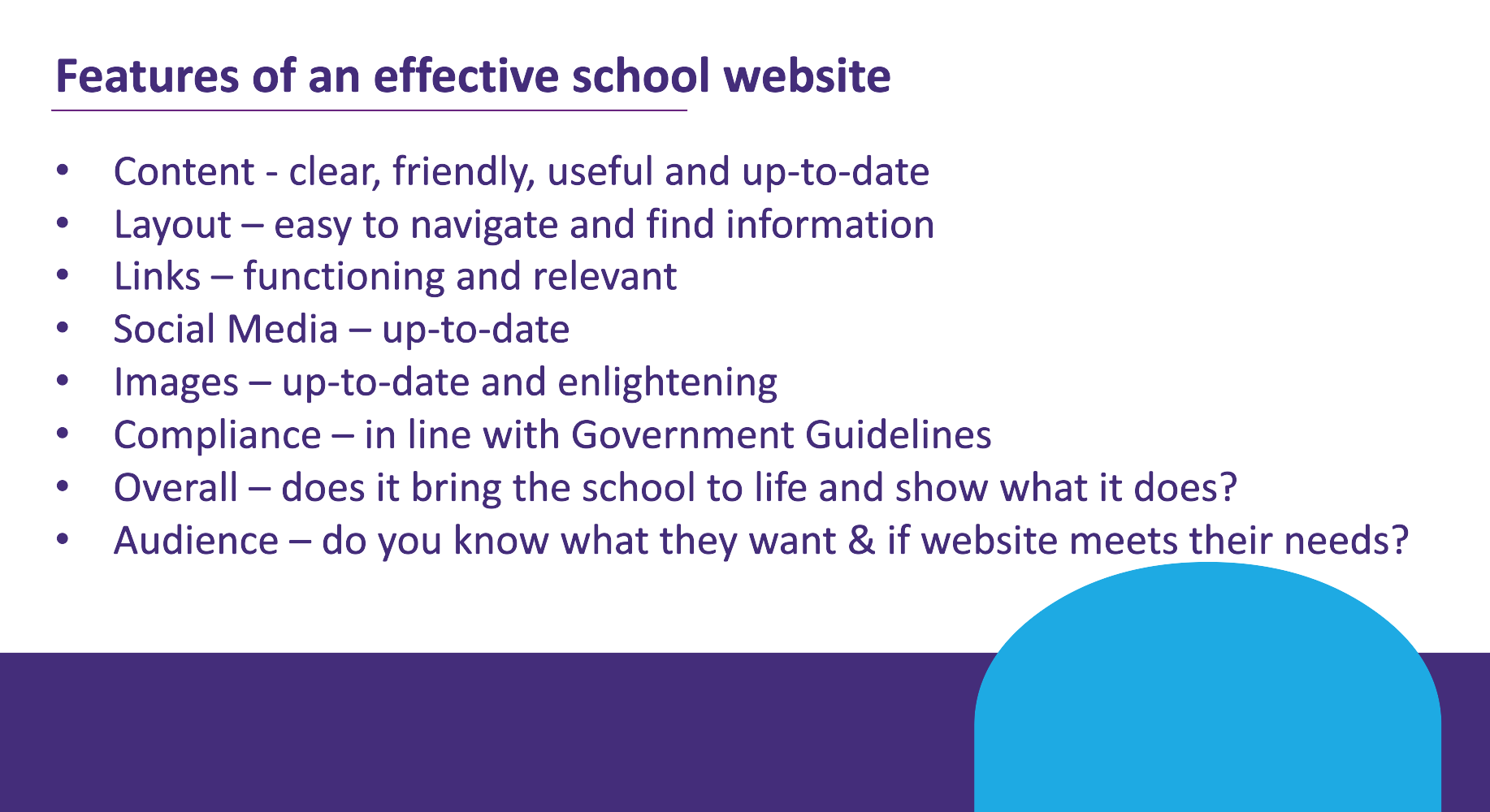 The group agreed that the next steps would be to conduct a mini-audit of each website to see what works well and what could be improved.

The next meeting will take place at 9 am Wednesday 18th January 2023 to discuss the main findings of the websites' audits.