OWN Trust Nurturing Talent - Orton Wistow Primary School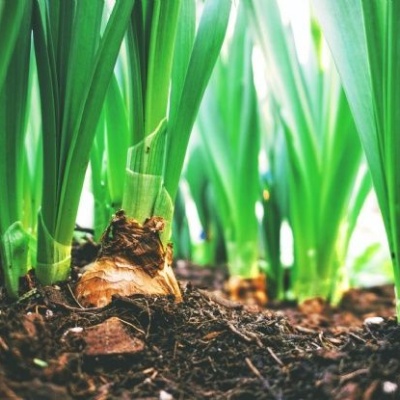 By Simon Eardley, Head Teacher, Orton Wistow Primary School (OWN Trust)
OWN Trust – Helping grow the next generation of leaders
A school's greatest resource is its staff and every member of staff has a role to play in the success of the school. At the OWN Trust, we believe in nurturing the talent of our staff as we know that this helps to improve what we can offer children.
National Professional Qualifications
As part of the OWN Trust, Orton Wistow Primary School has a long history of supporting staff to develop their skills. In the last few years, teachers across the school have completed their National Professional Qualifications in Middle or Senior Leadership (NPQML/NPQSL). Most recently, Mrs Fidgett and Mr Cowles completed these qualifications. This is what they had to say:
Mr Cowles – 'Before completing my NPQML I'd had discussions with PE leads at other schools about what they do for competition within their schools. It led me to delve deeper into how, as a school, we treat competition in PE lessons and school games. Having seen there was a gap in children's development, my focus for the project was improving the competitiveness within school through inter-school competitions. This was a whole school approach and as a result, meant I had to communicate with staff a lot more. I'd say that the communication and having to lead large groups of people were the two things I took away from the project. Like any teacher, you need to adapt most days for some reason or another, and it was this adaptiveness that I think will help me the most as a result of a challenging year leading a project.'
Mrs Fidgett – 'My NPQSL focussed on developing my skills and knowledge as a senior leader in school. The process gave me the opportunity to explore models for leading change and how to work with others to implement change successfully. Alongside guidance in developing, initiating, and implementing my project (which looked to increase the higher attainment of girls in Computing) I found the research aspects of the programme extremely beneficial. I still use many of the coaching practices and styles of communication in my role today, two years after completing the qualification.'
Four members of staff will also begin their qualifications this year:
Mr Cowles will begin his NPQLT - National Professional Qualification in Leading Teaching which will build his expertise for leading teaching in his specialist area.
Miss Tansley has chosen to complete an NPQLT - National Professional Qualification in Leading Teaching which will build her expertise for leading teaching in her specialist area.
Mr Marks will soon commence his NPQH - National Professional Qualification in Headship which will help prepare him for the next step in his career.
Mr Eardley has been accepted onto the NPQEL - National Professional Qualification in Executive Leadership, which will help him to develop the skills and knowledge to lead a multi-school organisation.
Mrs McIntosh intends to apply for her NPQLT in the autumn alongside Mrs Granville who is interested in the NPQLTD - National Professional Qualification in Leading Teacher Development which will help her to pave the way for successful teacher progression and development in our school.
All of these qualifications include a mixture of face-to-face training, coaching, networking, and action research. As you can imagine, we are all excited about getting our teeth into a new challenge.
Masters Qualifications
We are also excited that two members of staff have already begun their Masters.
Mrs Simmons – 'My masters' qualification is a part-time, distance-learning Masters of Science (MSc) in Psychology through the University of Northumbria. It has so far, and will, focus on cognitive, behavioural, social and biological psychology. I have read many research papers based on different areas of psychology and feel that I enjoy the cognition and biological side more than others. My thesis will begin in October and I would like the focus to be cognition in education.'
Mrs Edwards – 'I am completing an MA in Children's Literature and Literacies at Bishop Grosseteste University, Lincoln. I am learning about the theories of literacy development, and the learning and reading experiences of children. The modules which I am studying explore a wide range of texts and look at changes in children's literature from the first children's books up to and including the digital age. The modules also look at literary critical theories and develop an understanding of how to complete empirical research.'
As staff, we try to show the children that we are also learners and that, like them, we have to put ourselves in the uncomfortable position of learning something new. We look forward to what ideas and approaches staff will bring back into school and are grateful that the OWN Trust creates Opportunities for staff to Work together and to Nurture their talents.
Photo by Maarten van den Heuvel on Unsplash