OWN Trust Schools' Residential Trips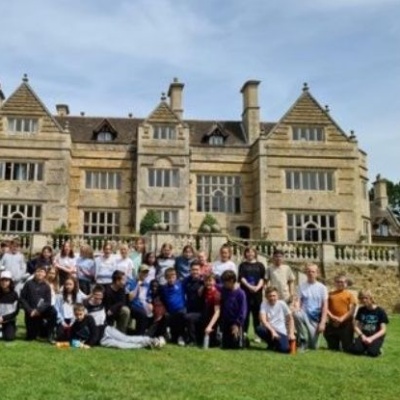 Discover how the OWN Trust Schools have been taking children on residential trips again now that the Covid pandemic is over.
Residential Trips benefit children in a variety of different ways as they:
Encourage independence
Boost confidence and self-esteem
Provide children with new experiences
Create learning opportunities outside the classroom
Strengthen children's relationship with peers and teachers
Engage children who might not be as motivated in a school-setting
Inspire life-long memories
Each of the OWN Trust schools has a rich tradition of taking children on residential trips, with staff always going the extra mile to ensure that children get the most out of their time away. Before the Covid pandemic, residential trips were an annual rite of passage for children to opt-in to if they wished. Those that weren't ready to be away from home were still assured of a 'different' experience at school whilst the rest of their classmates were away with fun, engaging activities arranged instead of the usual lessons.
The covid pandemic, however, prevented any residential trips from taking place from March 2020 and until now. Parents, children and teachers all felt regret that the usual milestone trips could not take place. Schools did their best to ensure that children still had a range of experiences within the boundaries of the covid regulations, but even these efforts couldn't make up for the experience of going away on a residential trip.
The return of residential trips, therefore, has been met with great excitement across the Trust. Whether it's been Nene Valley children at Stibbington, OWPS children at Grafham Water or Woodston children at Caythorpe Court, it's clear that the OWN Trust schools are making the most of what residential trips can offer all our children.
Nene Valley Primary School
Year 3 & 4 have returned from staying overnight locally at Stibbington Outdoor Centre. All three classes have visited during this first summer half-term. While there they have delved into the environmental world, dissected owl pellets and had a huge campfire with marshmallows. For many, it was their first time away from parents, being independent, learning how to put a sheet on a bed and look after their own clothes. The children did Nene Valley proud with polite behaviour, thoughtful actions towards each other and adults and generally being able to manage a lot themselves. This was after one group got very, very wet on the first day – memories made, never forgotten.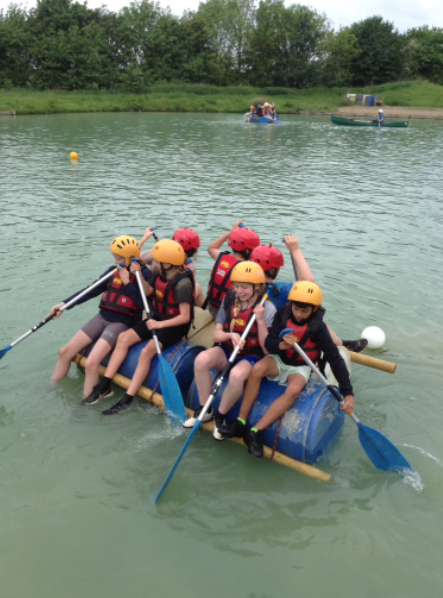 After SATs, the Year 6 children went off to PGL. Luckily we managed to take the 2021 leavers, so this is not the first overnight trip the adults in Year 6 have managed. It is so important that the children learn through residential, gaining independence, teamwork skills and challenging themselves to take a step outside their comfort zones (and away from the ever-present screens).
Orton Wistow Primary School
In March, Year 3 children were lucky enough to go on a residential trip to Burwell House in Cambridgeshire. One of the highlights was using the TV studio. The children all had the opportunity to present in front of the camera as well as try out behind-the-camera roles such as directing, being sound engineers, or camera operators.
Also in March, the Year 5 children went to Hilltop and had a fantastic time enjoying the adventure facilities. In May, children in Year 4 enjoyed a residential visit at the Grafham Water Centre, accompanied by Mrs Granville, Mr Cowles, Ms Porter and Mrs Fincham. During the stay, everyone had the opportunity to try a range of land and water-based activities, many of which were ones they hadn't tried before, and for many children, out of their comfort zone.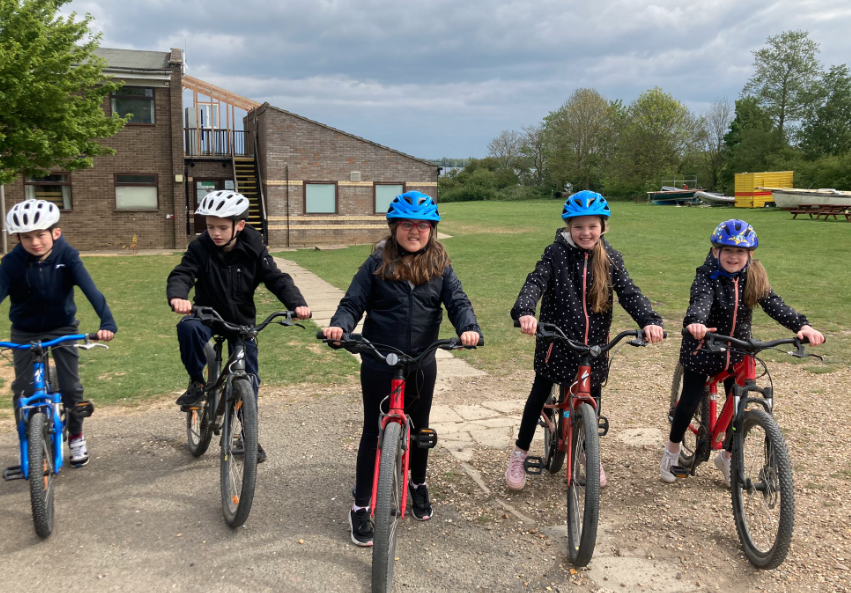 In June, a cohort of Year Six children will be travelling to London for a 3-day trip. Highlights include: two evening meals at chain restaurants and a trip to see a West End musical, as well as visits to the London Eye, Natural History Museum, Science Museum and the Globe Theatre.
It has been wonderful to return to offering residential trips and to see the children broadening their horizons and gaining new skills and independence.
Woodston Primary School
In May, the Year 6 children from Woodston Primary School went to Caythorpe Court PGL in Lincolnshire. They enjoyed a variety of activities including abseiling, games like 'Capture the Flag', the giant swing, climbing wall, archery and raft building. The weather was sunny which meant the children could make the most of the beautiful outdoor grounds spanning 65 acres.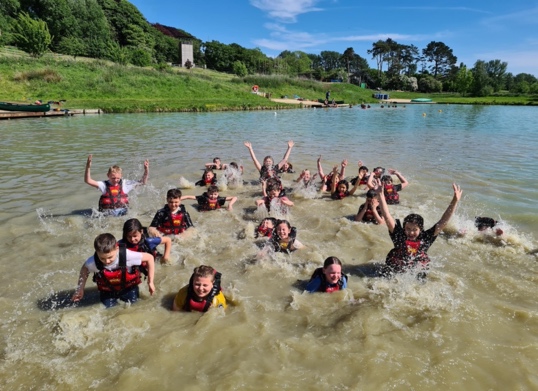 It was great to see the happy, smiling faces of the children as they worked in teams and encouraged each other to try new things and gain new skills. In addition to the exciting activities, the children enjoyed the accommodation and 'mouth-watering' food, especially the meat and vegetarian burgers on the last day. As one child commented: 'The memories are still with us. It was one of the best experiences of our lives.' This sums up perfectly what residential trips are all about!