OWN Trust Schools - Young Voices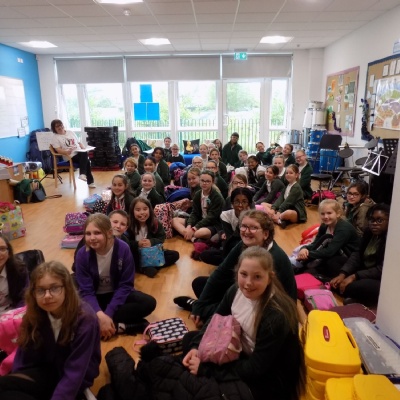 This half-term children from WPS, NVPS and OWPS took part in the Young Voices event in Birmingham.
Woodston Primary School
By Alex Smith and Di Roberts
Full of excitement and anticipation the day had finally arrived. Sixty very excited children assembled in the school hall ready for the off!!!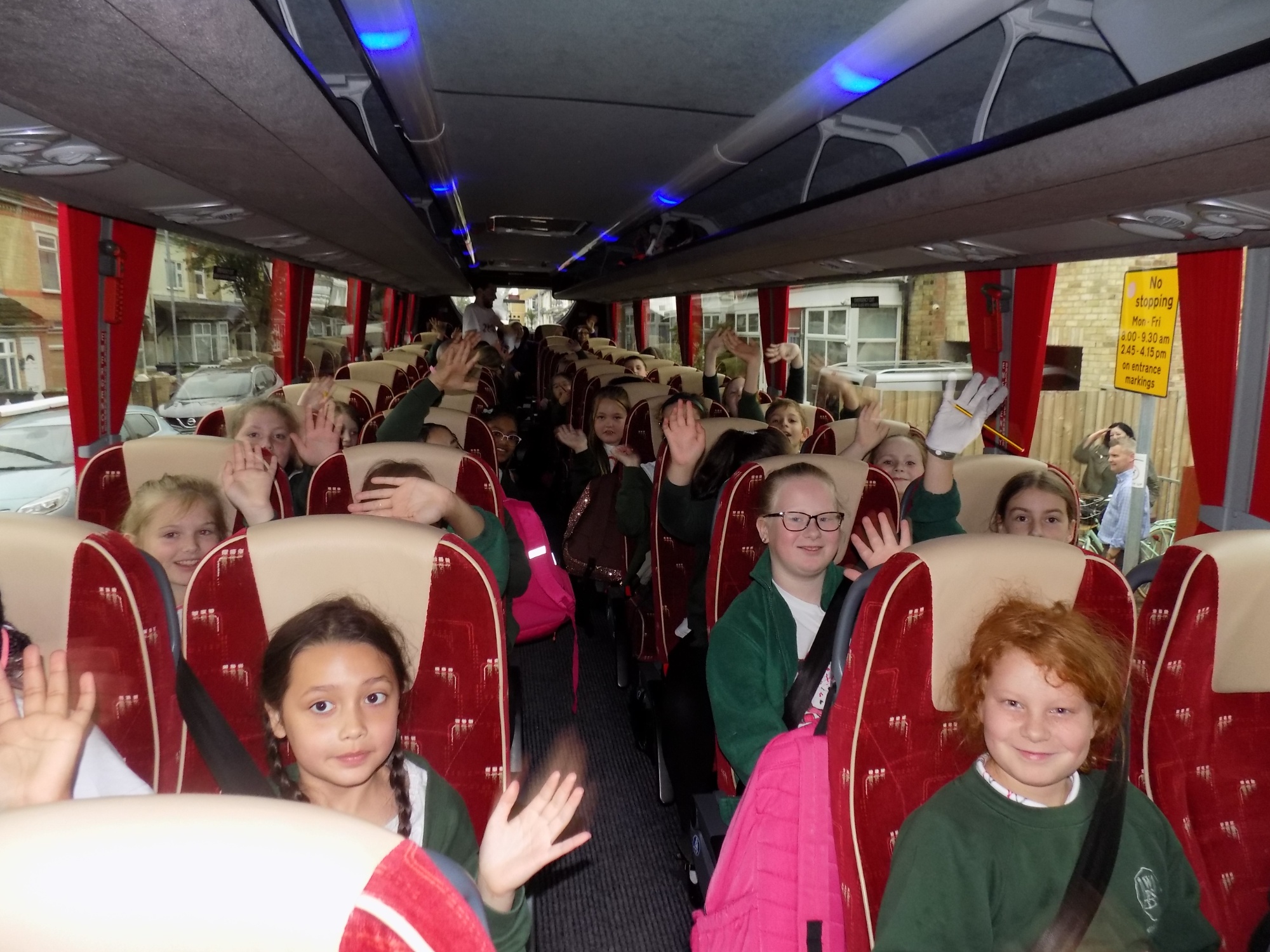 Another year, another Young Voices! It was lovely to return to the usual activities of Young Voices in Birmingham. As usual, one of the highlights for the children was seeing all the sheep in the fields on the coach.
With two coaches in tow, Mrs Roberts led Woodston school into the arena and got us all settled for meal number one of the day. When we arrived at our seats, four rows of 20 with the best view of all, we were amazed at the size of the arena. Over 20,000 children were taking part. Singing in such a big choir was an amazing feeling. The atmosphere was electric, and the children were very excited. They did such a good job of remembering the actions and singing the songs.
Then, after the second pack-up, we had a little walk to stretch our legs and got ready for the parents to arrive. After lots of waving and shouting across the Arena, we finally spotted our visitors. Once they started filing in, the atmosphere came to life even more. There was a brilliant selection of songs, and we tried our hardest with every single one of them. We got to see Heather Small perform her famous song 'Proud' too! We loved seeing other people perform including Urban Strides, Beat Box Collective, and Anna Phoebe.
We were all so PROUD of you - The Woodston Choir! After such a hectic day we expected a few sleepy heads on the journey home.....no such luck!!!
Thank you to everyone who made the day possible; a day never to be forgotten.
Orton Wistow Primary School
By Mrs Francis, Year 4 Teacher, OWPS
On Wednesday 25th January, the OWPS choir set off for Birmingham to perform in a Young Voices concert. We had been rehearsing every week since October, and have even squeezed in some lunchtime rehearsals too. Everyone has worked incredibly hard to learn ten different songs.
We were all taken aback when we entered Resorts World Arena - would our voices fill this enormous space? However, as all the other schools came in, and we started our rehearsal we had nothing to worry about: the sound was phenomenal!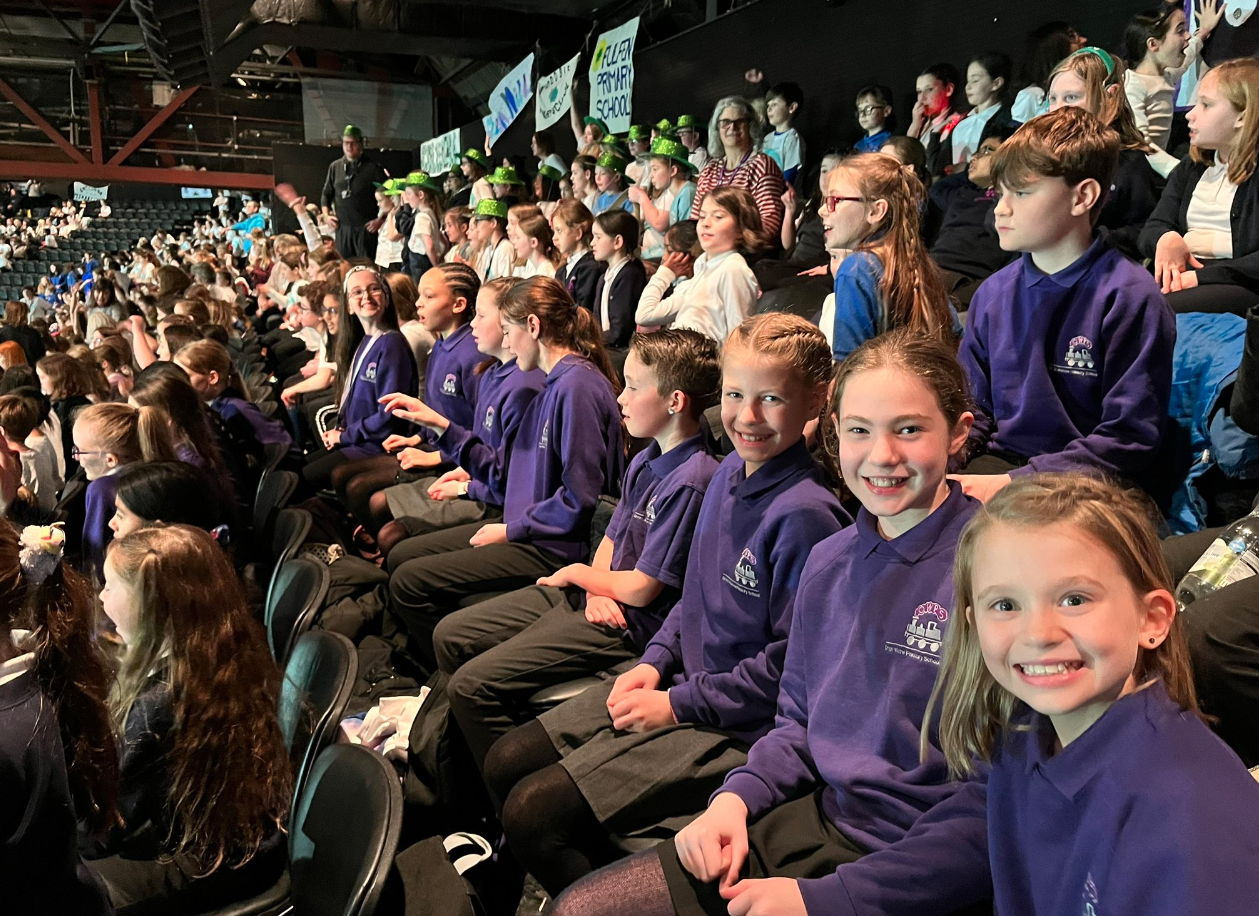 Once the rehearsal was over, we ate our tea and waited for our audience to arrive. We were a mixture of nerves and excitement, but as soon as the concert began we loved every moment. We sang with over 6000 other children, and some amazing acts including Urban Strides, Beatbox Collective, Anna Phoebe, and Heather Small!
It was an absolutely fantastic experience for us all, the atmosphere in the arena was electric! We are so proud of the children who came - they showed exemplary behaviour throughout the entire day. Here is what some of the children thought about the experience:
Migle in Year 3:
"It was amazing. I didn't know it was going it was going to be like that but it was really fun. Urban Strides dancing was energetic and fantastic!"
Isabel in Year 4:
"It was very very loud, but I loved it. Singing 'Sing From Your Heart' made me feel so joyful and happy."
Lucy in Year 5:
"At the start of the day, I was so excited because we were finally going to Young Voices. Throughout the day we got nervous then it was the best day of our lives. Anyone who gets the chance to go to Young Voices should take it."
Daisy in Year 5:
"Anna Phoebe was really good with a dramatic entrance and that really shocked the audience. It was one of the best times of my life."
Avie in Year 6:
"For the last song, the Nile Rodgers medley, a disco ball came on and lit up the whole room. That made me feel so excited I couldn't stop dancing."
We'd like to say a huge thank you to the staff and parents who came along to help - it was a very long day, we really appreciate your time and support.
Nene Valley Primary School
By Nick File, Executive Headteacher, NVPS
Last Monday, our brilliant choir and some dedicated teachers, and other adults swung into action at the O2 for Young Voices.
For some it was their first experience of a massive arena, for others being in an audience of thousands was very new. Either way, the children had a lifetime experience, which I know they will always remember.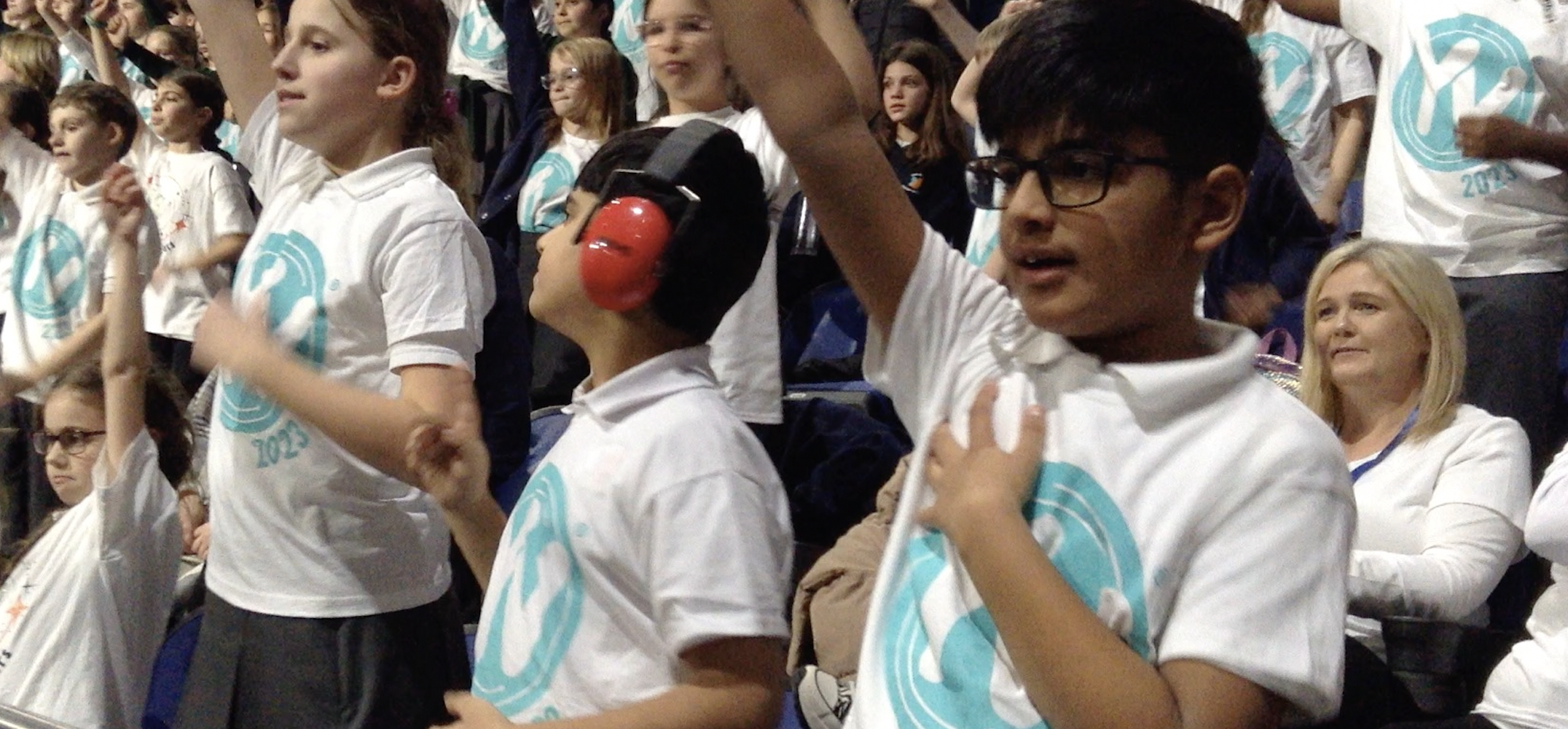 The children did Nene Valley Primary proud and represented the school with enthusiasm, confidence, and respect for others.
Our thanks go to all the adults, who put in extra hours to learn the songs, who made sure the children had a positive experience, and who deserved a lie-in on Tuesday morning, but came back in to teach!
Both Woodston and Orton Wistow also went to Young Voices but booked the venue in Birmingham, maybe next year we will all be together?
Thank you for the positive messages we received:
"Please can you pass on a massive thank you to all the teachers and helpers yesterday? The kids had a brilliant day and from our seats, we could see the staff all working really hard to look after the kids. Thanks again for giving the kids a great memory."