Schools Partnership Programme (Embed Phase - Leadership Planning)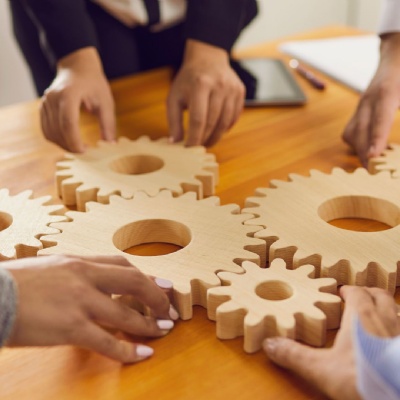 By Stuart Mansell, CEO, OWN Trust
On Tuesday 4th October 2022, headteachers and peer reviewers from seven Peterborough schools and the Education Development Trust came to Woodston Primary School for a Schools Partnership Programme session run by the OWN Trust.
The session represented the start of the second year of the 3-year programme, developing peer review between schools as a strategy for school improvement.
There were three main areas of focus for the day:
Creating a collaborative culture that leads to impact. This involves making the systems and processes more effective whilst ensuring the people involved strengthen the skills of peer review that are needed.

Strengthening resilience so that it leads to greater well-being and sustainability. This involves looking at what may be getting in the way of true collaboration such as lack of commitment, absence of trust, or avoidance of accountability, then considering how to overcome these obstacles.

Modelling the leadership to enable this, both individually and collectively. Traits such as compassion and empathy are needed, together with the commitment to elevate the whole team rather than focus on individual success.
As a result of this session, a small working party will be established to plan for the OWN Partnership as a whole. This will enable a more strategic approach to developing partnership itself, rather than continuing with isolated, separate reviews, leading to exciting prospects for collaboration in the future.