SEN Link Meeting 28.04.22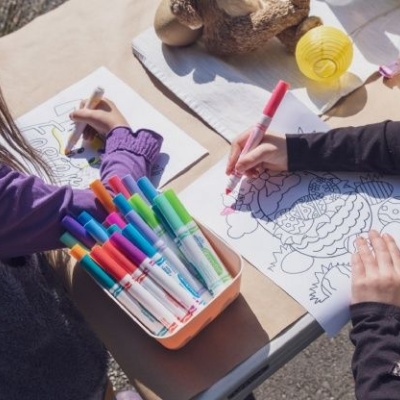 by Linda Harries, SENCo, Orton Wistow Primary School (OWN Trust)
On Thursday 28th April 2022, the bi-annual meeting of SENCos and Link Governors within the OWN Trust took place. The agenda for the meeting was a general update on the SEND profile for each school and to discuss the implications of the Government Green Paper; SEND Review: Right support, Right place, Right time. The meeting took place virtually.
The meeting was attended by Mary Foreman (OWN Trust Chair of Trustees), Stuart Mansell (OWN Trust CEO), Jan Neish (OWN Trust Governance & Compliance Manager), Linda Harries (Orton Wistow Primary School SENCo), Carly Pearson (Nene Valley Primary School SENCo), Laura Hurrell (Woodston Primary School SENCo), Lucinda Robinson (Woodston Primary School SENCo), Amanda Norman (Woodston Primary School Link SEN Governor). Adam Green (Orton Wistow Primary School SEN Link Governor) and Sadie Wiles (Nene Valley Primary School Link SEN Governor) sent their apologies.
Laura, Lucinda, Linda and Carly gave a brief overview of SEND in their respective schools. They also discussed the likelihood of new Foundation Stage children starting school in September 2022, who have been issued with an Education, Health and Care Plan, who will need TAs who are experienced in providing more specialised provision.
This triggered a discussion about early identification of needs across the city and the impact that lockdown may have had on this. There may be children whose needs have not been identified, due to gaps in their early years' education or who potentially did not attend pre-school or nursery.
The group also discussed the impact so far on the children engaged in the Nuffield Early Language Intervention (NELI).
Stuart briefly outlined the OWN Trust Safeguarding Strategy and said he would like to set up an SEND Strategy. Lucinda kindly volunteered to start this process.
The remainder of the meeting was devoted to the Green Paper. Lucinda had prepared a PowerPoint that highlighted the key messages from the Green Paper, namely that there will be:
a new set of national SEND standards;
an updated Code of Practice;
local SEND partnerships;
local inclusion plans;
new local multi-agency panels;
a new placement process;
a new banding system for price tariffs for high needs funding;
a digital, standard EHCP template;
streamlining to the appeals process;
investment in schools' budgets;
a new SENCo National Qualification (NPQ);
improved teacher training and CPD to improve mainstream provision;
an increase in respite placements;
improved provision for pupils requiring alternative provision;
and the recommendation that all children, by 2030, will be taught in a family of schools.
Photo by Alan Rodriguez on Unsplash