SEND Impact Network Meeting ​​​​​​​​​​​​​​20.10.22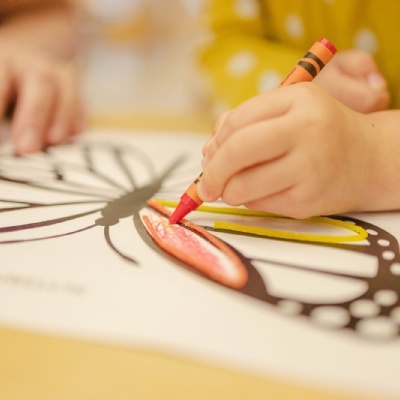 By Laura Hurrell, SENCo, Woodston Primary School, OWN Trust
On Thursday the 20th of October 2022, Laura Hurrell (Woodston Primary School SENCo), Lucinda Robinson (Woodston Primary School SENCo), Linda Harries (Orton Wistow Primary School SENCo), and Carly Pearson (Nene Valley Primary School SENCo) met for the SEND Impact Network Meeting. Stuart Mansell (CEO of the OWN TRust) joined for the first part of the meeting.
SENCos from the three OWN Trust Schools meet half-termly with pre-agreed focuses to support planning, reflecting, and evaluating the impact of events, actions, and provision for pupils with SEND in our Trust settings. This all links to the SEND Trust Strategy and, moving forward, the action plan. This forum enables both operational and strategic discussion.
This meeting was the first of the academic year and the following items were of focus:
Standing items
School updates;
Information sharing (happened and upcoming) and implications (school, local and nationally);
Emerging issues;
Training.
Meeting-specific discussion focuses:
Assessment model across the Trust for pupils with SEND;
Learning from SEND Panel reflection;
Insight Learning Plans/Provision Mapping;
Setting dates for 2022/23 and provisional focuses for the meetings.
Discussion took place and decisions were made regarding how we will capture assessments for pupils who are working at an 'Engagement model', or 'Pre Key Stage' level as well as pupils who are working two or more years behind their peers.
Our Trust schools are very successful in submitting Educational, Health, and Care Plan Needs Assessment (EHCPNA) requests. However, potential evidence to support such requests is forever evolving, so Lucinda Robinson and Carly Pearson attended a Local Authority SEND panel meeting in July. This is where requests for an Educational, Health and Care Plan Needs Assessment (EHCPNA) are considered. Following discussion at the panel meeting, it is agreed by the professionals attending if the child will be assessed and a 'planning meeting' is held. If this meeting deems the child's needs can not be supported through normal Quality First Teaching and targeted intervention, an EHCP is agreed upon. This is a legal document that schools must adhere to and review with parents and other supporting professionals each year.
Following a discussion of observations at the panel meeting, all Trust SENCos have agreed to trial a document called the 'Early Years Child Development Tool' that has been compiled by Nottinghamshire County Council which is based on a book produced by Mary Sheridan (1973).
Future work will also include working with Jamie Pembroke to consider and develop how to capture Graduated Approach information using Insight.
We are due to meet with Trustees and Governors with responsibility for SEND on the 17th of November 2022 at 5.30 pm.
Our next SEND Impact meeting will take place on the 8th of December 2022 where we will be looking to audit our SEND offers, to support compiling a Trust SEND Action plan in January.
Relevant Links and References:
Sheridan M., (1973) From Birth to Five Years: Children's Developmental Progress" (1st ed.) Routledge.
The Engagement Model: The 5 Areas of Engagement - Bing video
New pre-key stage standards in primary schools - Bing video
What is an EHCP or Education, Health and Care plan? - Bing video
Photo by Lucas Alexander on Unsplash