Trust SEND Group Meeting 27.04.23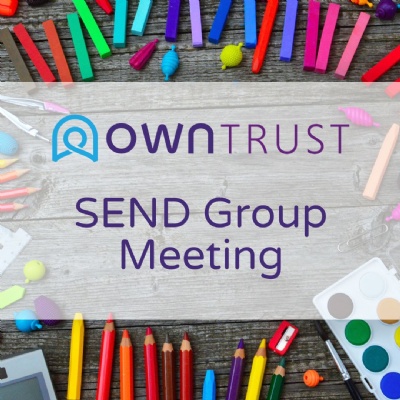 By Carly Pearson, SENCO, Nene Valley Primary School (OWN Trust)
On 27th April 2023 at 5.30 pm, the Trust SEND Group Meeting took place virtually. Those who attended included Laura Hurrell, Linda Harries, Lucinda Robinson, and Carly Pearson (who are the Schools' SENCOs), Mary Foreman (Chair of Trustees), Stuart Mansell (CEO), Adam Green (OWPS Link Governor), and Jan Neish (Governance & Compliance).
The Trust SEND Group Meeting takes places regularly to discuss and respond to the SEND agenda at both national and local levels with members of the Trust.
During the meeting, we discussed the following:
Impact of increasing Early Help Assessment workload on SEND teams within all schools and capacity in the Targeted Support & CAMHS service which are adding to already lengthy referral pathway timescales
Trust offer to write a letter to key staff to encourage a better joined-up working approach to ease this situation for all
Level of need expected for Reception Sept 23 cohort and increasing EHCP placements in all schools – implications for recruitment, budgets, staffing, and provision
OWPS & CEO have met with Emma Harkin to discuss the significant rise in EHCPs and how best to meet needs with current resources with a creative approach to provision
Discussed SEND policy (Trust and school) which will be agreed upon at the next SENCO Impact Network meeting
The next meeting will be scheduled by Jan & Mary.