Trustee Board Meeting 12.07.22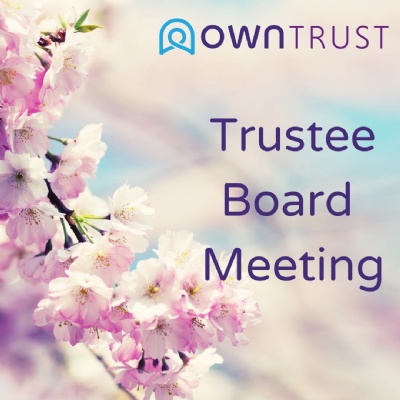 By Mary Foreman, Chair of Trustees, OWN Trust
Our final trustee meeting for this school year was held on the 12th July and covered a wide-range of topics. Since this is the time in the year when trustees turn their thoughts to standards and results from national assessments, there were challenging conversations as we questioned the very good results that all three schools achieved in EYFS, Phonics, Multiplication Tables Checks, Key Stage 1 and 2 SATs.
It is fair to say that Trustees were delighted that the quality of teaching and learning across the OWN Trust has led to very pleasing outcomes for pupils in each of these areas with national data from 2019 (the last time national assessments were held prior to COVID-19) being used as a point of comparison and our schools comfortably outperforming these averages. In the light of all the difficulties all schools have faced since COVID-19, our pupils have done incredibly well.
Nationally, it is suggested that standards across the country at Key Stage 1 in writing, reading and maths have seen a big dip whereas our Trust data shows our schools have collectively outperformed the national averages in reading and writing and are in line with maths. Congratulations are due to the dedicated teams of staff in Key Stage 1 who brought about these outcomes.
At Key Stage 2, our Trust data confirms a very similar situation with our schools collectively performing well above national data in Maths and above in reading and writing. Our Key Stage 2 teams of staff also deserve well-earned thanks for everything they have done to support children in achieving these standards. We do expect high standards of achievement and attainment for children in all our academies, and it seems that we are very well-placed to build on this success in the next academic year. Trustees will certainly not allow any school to rest on their laurels and will be tracking pupil progress very carefully next year through our new Quality of Education committee, of which I will be a member, and will be inviting representatives from each school's local governing body to attend.
Finance is always a big agenda item, and we are very grateful for the work our Finance and HR committee do to make sure our budgets are used to the best possible effect. The cost of living crisis is affecting school budgets just as much as domestic ones and going forwards trustees are very concerned about rapidly rising fuel costs. Also on the horizon is the possibility of public sector employees being given a pay rise by the government and of course this will have a huge impact on the greatest area of budget expenditure, staffing. Trustees are responsible for overseeing and ensuring effective financial performance and in the current global economic situation when we scrutinise our financial documents we have to satisfy ourselves that the Trust remains a going concern. Because of the seriousness of issues such as unforeseen increases in costs, trustees asked for revisions to budget forecasts to be in line with realistic assumptions of what we may actually encounter.
One of the key areas that trustees will work on next year will be making more effective use of our Local Governing Bodies. This aspect of Trust development was discussed at length and I will be meeting with the chairs of the local governing bodies on a formal basis much more regularly as one of the essential ways of improving operational effectiveness.
Following our review of governance by a National Leader of Governance, our Trust board has a clear set of priorities to work through and this will form part of all forthcoming trustee, strategy and leadership group meetings. Going forwards into the academic year 2022-3, we have clarity in any issues that need addressing and a set of actions that we take. I look forwards to reporting on this in future updates.
Our trustees have very busy lives and give up a great deal of time for OWN Trust. Trustees and governors play a vital role in ensuring our schools provide the best possible outcomes and opportunities for every child. This is a moment to say 'thank you' to all our school staff, our governors and our trustees for rising to the challenge of fulfilling their civic duties in their individual roles, and upholding our core values of Opportunity, Work Together and Nurture.