Trustee Board Meeting 20.09.22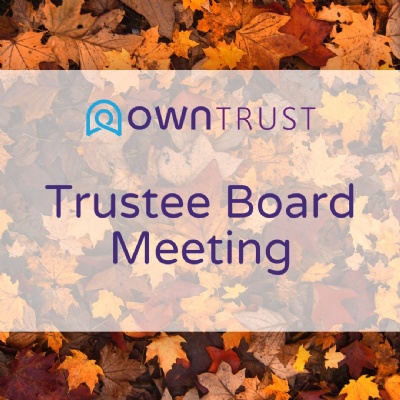 By Mary Foreman, Chair of Trustees, OWN Trust
A new school year has started and not only do OWN Trust schools have lots of new pupils and their families in their classes, but we have also welcomed new staff, including our two new headteachers, Colin Marks at Orton Wistow and Neil Reilly at Nene Valley. Trustees were delighted to hear from our CEO, Stuart Mansell, that both heads have settled in well and are already making an impact in their respective schools.
Since this meeting was the first of the academic year there were some standing business matters to deal with, such as making our annual declarations of interest, acknowledging changes to the Academy Trust Handbook, and ensuring all trustees were up to speed with updates to Keeping Children Safe in Education and the Trust Safeguarding policy.
Our Scheme of Delegation was also updated and agreed upon. This is a key document that defines and makes clear which functions have been delegated and to whom. This is a simple way in which we ensure members, trustees, governing bodies, and individuals understand who is responsible for making which decisions in the trust.
All academy trusts have different ways of delegating decision-making across the different bodies, so it is essential that everyone involved is up-to-date with this knowledge. Each committee within our trust, including our governing bodies for each school, which have been re-named as 'Local Governance Committees', has updated terms of reference that sit alongside the Scheme of Delegation which make it clear what each committee does, including how often it will meet. We also now have role descriptors for members, trustees, and local governing committee members.
An important agenda item at every Trust Board meeting is the report from the CEO. This summarises many areas of work across the trust including looking at Educational Standards – an area that the newly formed Quality of Education Committee will be examining in depth in our first meeting in October.
Finance is another key area, and like all Education Trusts across the country, we are very concerned about the impact increasing energy costs and staff pay rises will have on individual school budgets and the central trust budgets. As Trustees, we are committed to ensuring that every staff member is paid fairly, and we understand how much pressure people in our employment are under in balancing their own budgets at such a tricky time. However, we must make sure we can balance our own books even with a hefty increase in our staffing and energy budgets that were not predicted when budgets were being set.

Trustees received an update about marketing and communication from Fiona Schneider within the CEO report. We were kept up to date with the rebranding that OWN Trust has undertaken since our original launch which included updates to the website, marketing, and communications. Launches for this took place in all our schools at the start of the term.
As we move forwards with white and green papers, a main aim is for 'all schools to join a strong multi-academy trust'. At OWN Trust we continue to work with 6 'good' LA maintained schools within Peterborough that are taking part in the Schools Partnership Programme. One of the headteachers from these schools is now working closely with us to help improve other schools. Our level of support for such schools is now extending to include finance and estates. Trustees were pleased to see how this work is growing and having a very positive impact.
Trustees continue to be very positive about the progress OWN Trust is making and are looking forward to providing support and challenge over the next academic year.